At Clean Memphis, we believe education is the foundation for building lifelong stewardship and civic engagement. Our education team provides experiences that bring abstract environmental concepts to life, particularly in how they impact our local community. Through energy and water conservation activities, food and other waste audits, and data collection around litter, school facilities and grounds provide an ideal ecosystem for our students to explore and learn. Our curriculum is differentiated by grade, which allows us to connect with the entire student body. Programming is provided bi-weekly, monthly, or quarterly with the same students, allowing us to build on concepts through time.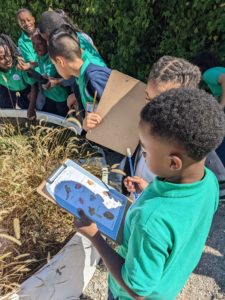 For the 2022-2023 school year, our education team has more than 8,100 interactions with students through in-class curriculum and special events, such as field trips, food audits, and book parties. The environmental topics students explore with our education team include:
Energy conservation and alternative energy
Water conservation, water quality, stormwater, and the Memphis Sand Aquifer
Pollution prevention and litter abatement
Zero waste and circular economy
Food waste, recycling, and composting
Human impacts on the environment
Healthy ecosystems
Literacy instruction is a key focus for students in early grades. To meet this need, we launched 2nd and 3rd grade environmental book clubs. Our education team carefully curated a series of seven books that are environmentally-themed and culturally appropriate. The book clubs last the entire school year with guest readers and supporting activities to drive key learnings and vocabulary. Students are given the books at the end of the year to build their own home libraries. During the 2022-2023 school year, over 1,500 books were distributed to students. We also launched a 5th grade novel study featuring the book The Last Wild. We were able to distribute 150 novels to students who found the dystopian environmental tale deeply engaging.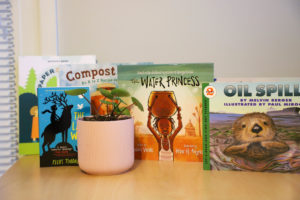 Our education team also hosted ten field trips to local state parks: T.O. Fuller State Park and Shelby Forest State Park. More than 345 students – 85% of who self-identified as never having been on a hike before – were able to get out into nature and have a real experience with animals from the park ecosystems. Park rangers enhanced our visits with talks about the local ecosystems and led our students on hikes in the parks.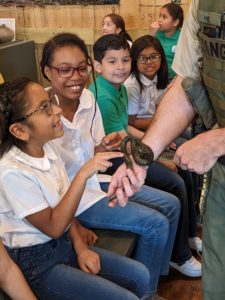 Through data collection and research, we also engaged our students in the critical issues of food waste. Students learned about global food issues and the negative economic, social, and environmental issues of food waste. Students led food waste audits in their own school cafeterias to determine what food is being wasted and the quantity. The students also conducted surveys of their classmates to gain a better understanding about why a certain food wasn't eaten. The data and survey results were compiled and shared with Memphis Shelby County Schools Nutrition Services, resulting in menu changes, share tables for uneaten fruit, and a new food donation policy.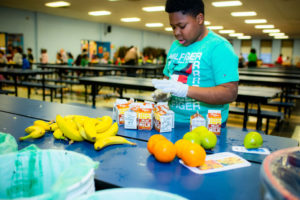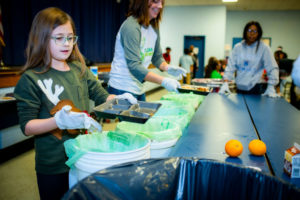 In addition to the hands-on programming our education team delivers, we also provide professional development opportunities to existing teachers and teacher candidates to strengthen their environmental science IQ. In June 2023, our Director of Education will host our second summer bootcamp that provides teachers with access to local experts around topics such as climate change, water conservation/quality, solid waste systems, and much more. Teachers will receive valuable curriculum and supplies they can utilize in their own classrooms and gain abetter understanding of how to connect these topics to their respective content areas. Our Pre-Service Teacher Bootcamp is a partnership with the University of Memphis Department of Education and helps new teachers gain foundational knowledge and skills relevant to the environment.